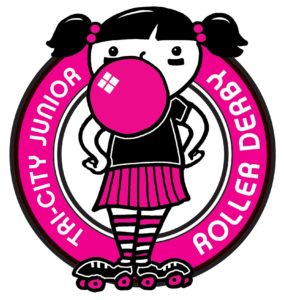 Tri-City Junior Roller Derby brings the excitement, skill, and a whole lot of what makes roller derby fun to girls aged 9 to 17. We also welcome all children who want to be amazing referees.
With supportive coaches, skaters learn all they need to know in a safe and nurturing way. It's an out-of-the-ordinary sport for your extraordinary kid!
Our Juniors program runs on Fridays in Kitchener, Saturdays in Guelph, and on Sundays in Stratford.
Contact our Juniors' representative at juniors@tricityrd.com for information on registration, or visit their Facebook page.