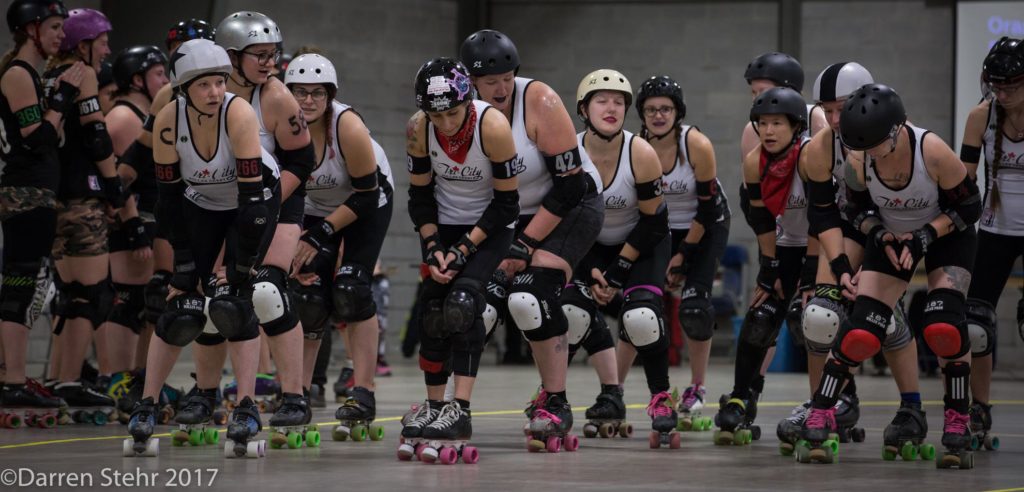 Tri-City Thunder is made up of skaters who are dedicated to the pursuit of continually developing a highly competitive, bonded, and dynamic team representing the league in sanctioned games that count towards international WFTDA rankings.
This team of athletes are unforgettable to fans and opponents alike, leaving all paths that they cross in a polite cloud of glitter.

We also have a B-team that represents Tri-City at games in Canada and the US.
Plan B Skaters
Pandamonium
Des Asster
Hannah Fahrer
Lorazeslam
Cold Warren
WreckHer Wheeler
All Sass Lorraine
Brohmaniac
Millenial Valcon
Wookie Monster
Aggrosaurus