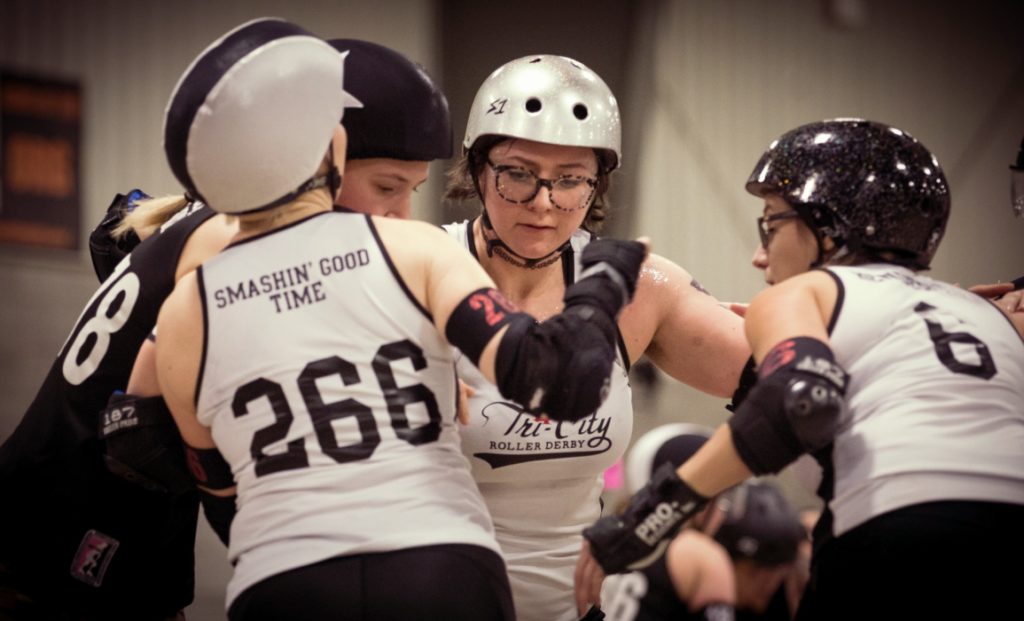 Formerly known as Beaver Fever, Tri-City Roller Derby's annual invitational tournament is back for another year of fierce international derby competition, layered with a big old fashioned spoonful of friendly Canadian goodness.
Put Up Your Toques features teams from Canada, UK, Sweden, and the US, in addition to your Tri-City Thunder – it's the most international tournament in Canadian roller derby history.
Here are the participating teams:
Dock City Rollers – Gothenburg, Sweden
Long Island Roller Rebels – Massapequa, NY
Maine Roller Derby – Portland, ME
Newcastle Roller Girls – Newcastle Upon Tyne, Great Britain
Roller Derby Québec – Québec, QC
Royal City Roller Girls – Guelph, ON
Tri-City Roller Derby – Kitchener-Waterloo, ON
Winnipeg Roller Derby League – Winnipeg, MB
While you're there, don't forget to visit our awesome vendors and get your picture taken with your favourite player in front of the beaver. It all goes down May 4 – 6, 2018, at Waterloo Memorial Recreation Complex, 101 Father David Bauer Dr., Waterloo.