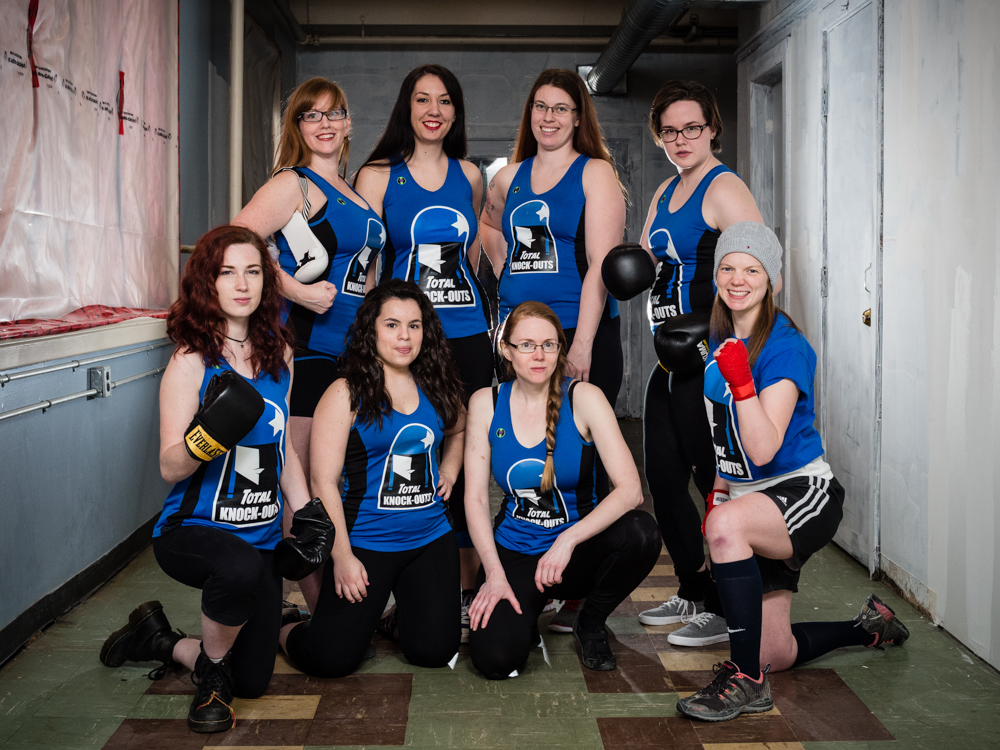 Tri-City's black and bluest team!
The Total Knock-Outs are our fiercest and freshest skaters. A merciless mix of dedication, athleticism, and brawn, these skaters strive to knock you out, just like Mamma told them to.
As rookie skaters, they are dedicated pushing themselves and each other to become better players. The competition better watch out or they will get knocked out!
*Team photo credit:  Trevor Becks