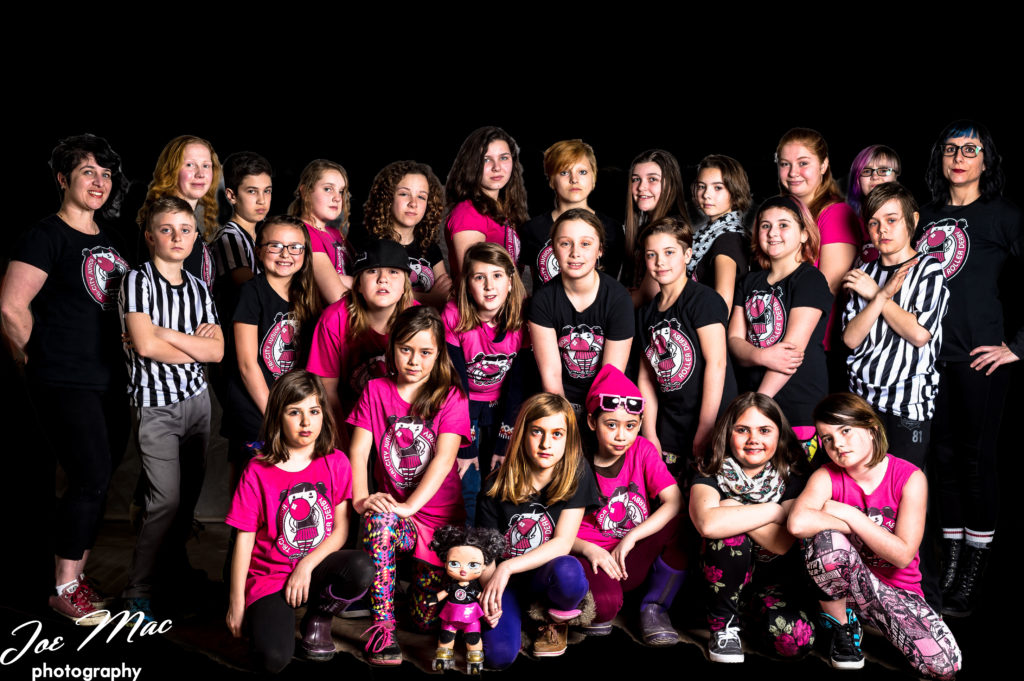 What does the roller derby have in store for the future? All the juniors!
Each season Tri-City Junior Derby skaters, who range from 9 to 17 years old, take on teams across the province and play their hearts out. In 2017, we saw our first junior skaters graduate to play in our adult league. We can't wait to see all the big things to come from these determined and talented skaters in 2018.
Tri-City Junior Roller Derby teaches everything girls need to know about derby in a safe and supportive environment.  No experience is necessary. We also welcome children who want to join practices and learn to be skating and non-skating officials.
Join the fun at one, two or three of our weekly practices in Kitchener, Guelph and Stratford.
Contact us at juniors@tricityrd.com for more information.