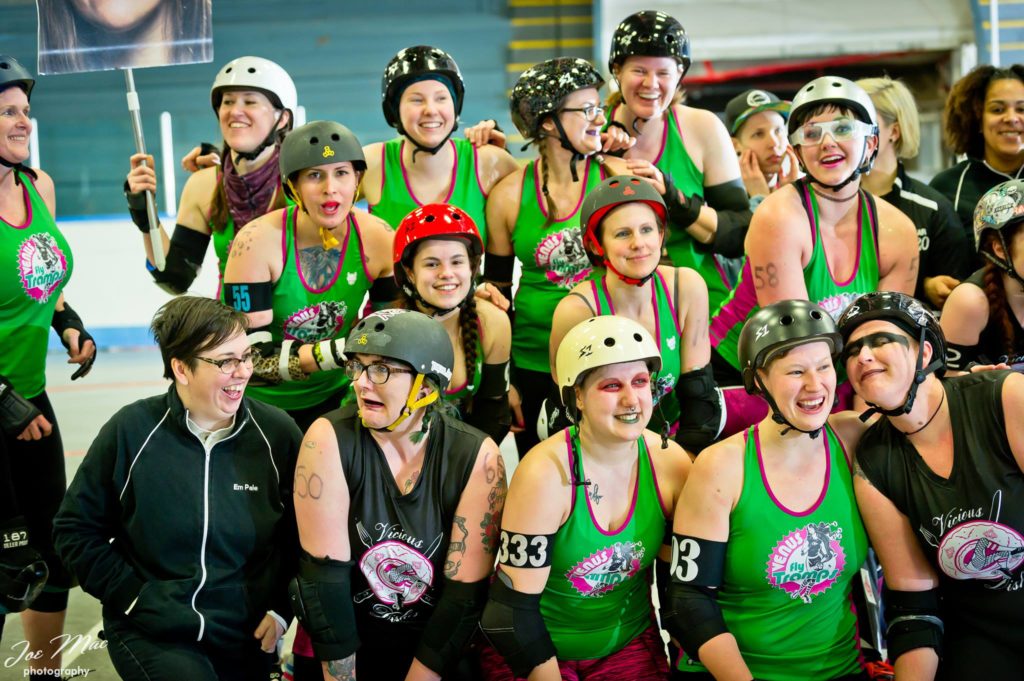 The Venus Flytrap; one of the world's most captivating specimens. Its name comes from Venus, the Greek Goddess of Love, but don't let that fool you. This plant isn't exactly what most would describe as loving. It's carnivorous. It lures in prey with its attractive colouring and sweetness then captures them within its mouth-like leaf trap.
Similarly, Tri-City's Venus Fly Tramps take after their namesake in many ways. These home team heroines are definitely some of the derby world's most captivating skaters, that's for sure! They lure their opponents to their losses with their smiling faces and sweet demeanour, then catch them off guard with their hard hits on the track! You won't want to find yourself caught in The Venus Fly Tramps' trap this year!
Your favourite skaters are joined by a bunch of new talent for the 2018 season ready to win your hearts all over again.